The Georgia Jays shirt, available in these fine colors (and even in women's style). Click on the shirts to go get yours today!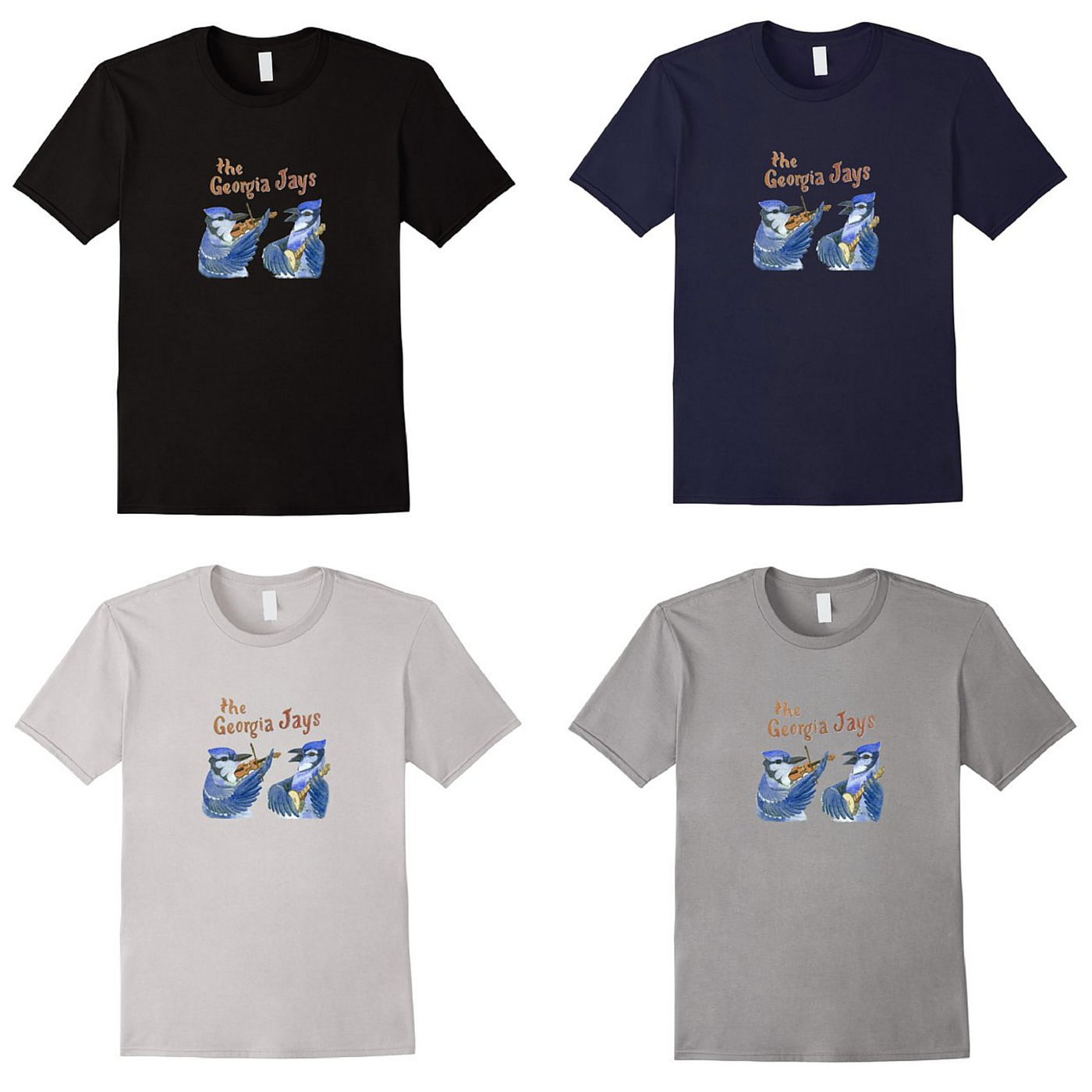 Because no band site is complete without merch, and because we love Aaron Fu's artwork so much we had to find another excuse to put it on something, here's the official Georgia Jays t-shirt!
Proudly display your love for the Jays and Southern Old-Time Music.